It's the holiday season, and what better way to shop for presents than shop best sellers? Here are 19 bestsellers from Ayala Bar's Fall 2019 collection:
1. Ayala Bar Moon Jet Black Screen Earrings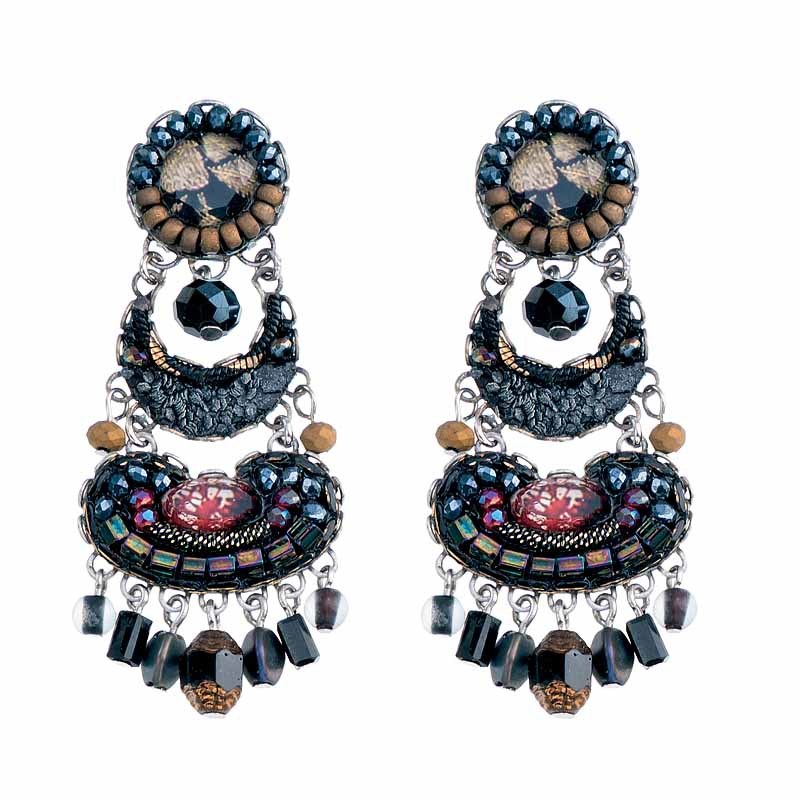 Know someone mysterious? These Moon Jet Black Screen Earrings are perfect for that person. The dark colors invite you to explore all sorts of mysteries, as well as add an element of elegance.
2. Ayala Bar Moon Jet Black Hole Earrings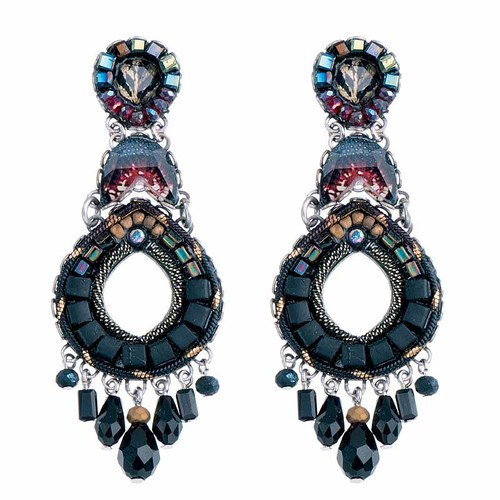 Peep through these holes to figure out the mystery. Ayala Bar's Moon Jet Black collection calls for exploration and mystique.
3. Ayala Bar Crimson Flame Campfire Earrings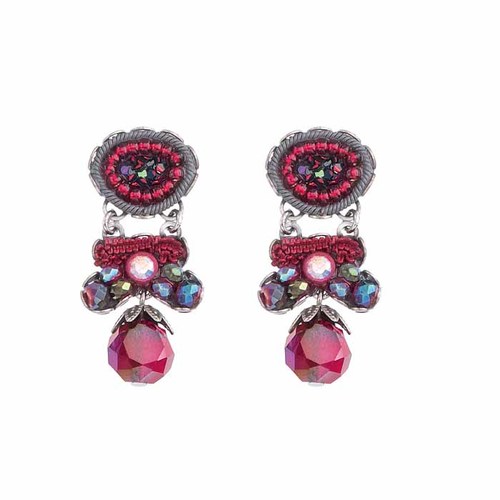 These bright colors can't shine on their own. Get these Crimson Flame Campfire Earrings for someone who'll make them shine even brighter.
4. Ayala Bar Golden Fog Whistles Earrings
While fog makes things blurry, these earrings shine as bright as a star. Gift those to someone who loves to chase the clouds.
5. Ayala Bar Autumn Song French Wire Earrings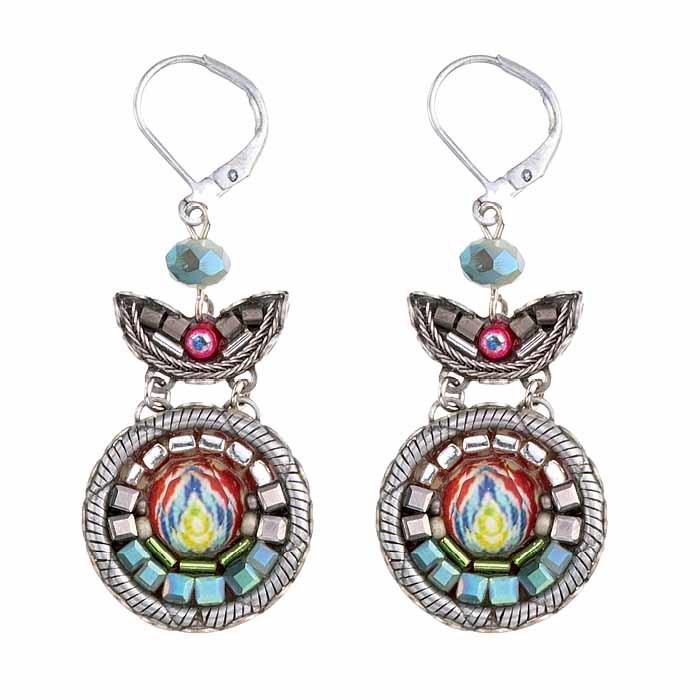 These striking earrings would make a great gift to someone who loves bright fall colors. Get them for someone special or for yourself and dazzle everyone around!
6. Ayala Bar 5th Dimension Mia Earrings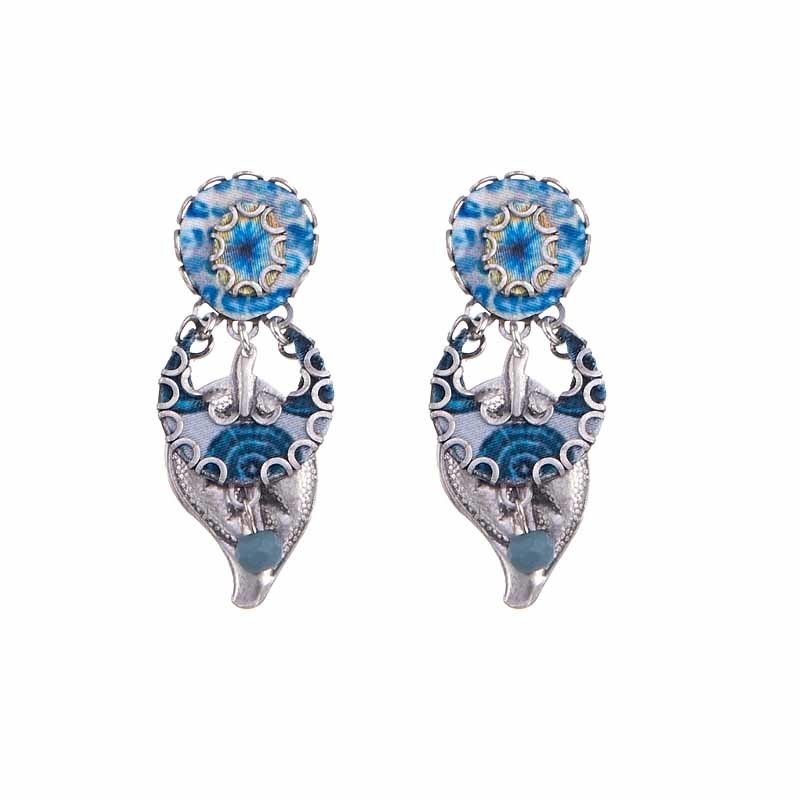 Light up someone's look by getting them these mesmerizing earrings. The Ayala Bar Fifth Dimension Mia Earrings reach beyond the potential of mankind with their unpredictable design.
7. Ayala Bar Velvet Emporium Nina Earrings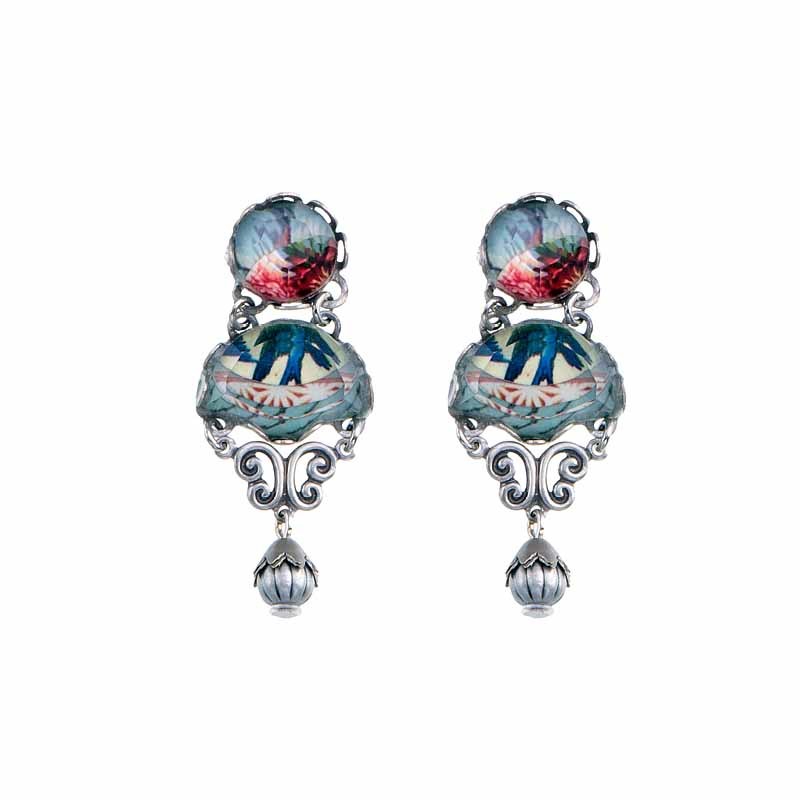 This shiny piece of jewelry is perfect for anyone who loves a little sparkle. Ayala Bar's Velvet Emporium Nina Earrings are handcrafted to perfection for you to gift someone, or yourself!
8. Ayala Bar Velvet Emporium Dublin Earrings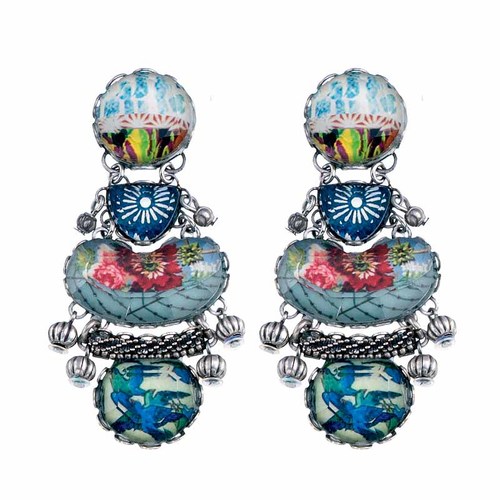 Another finely detailed piece from the Ayala Bar Velvet Emporium collection are these pair of Velvet Emporium Dublin earrings. These earrings are a great way to dress up an outfit. So splurge a little and purchase this piece for a close one.
9. Ayala Bar Electric Ladyland Still Mist Necklace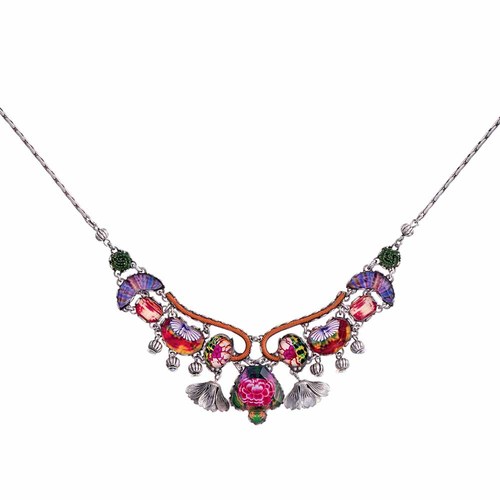 This electrifying necklace will definitely turn heads. Treat yourself or a loved one and jazz up your looks!
10. Ayala Bar Electric Ladyland Pink Lightning Earrings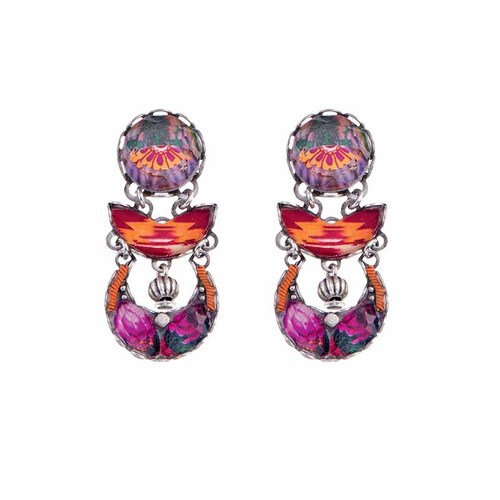 The pink detail and blossoming flowers in this accessory will serve as a great present for someone who likes a pop of color and a bold look.
11. Ayala Bar Moonlight Daydream Seattle Earrings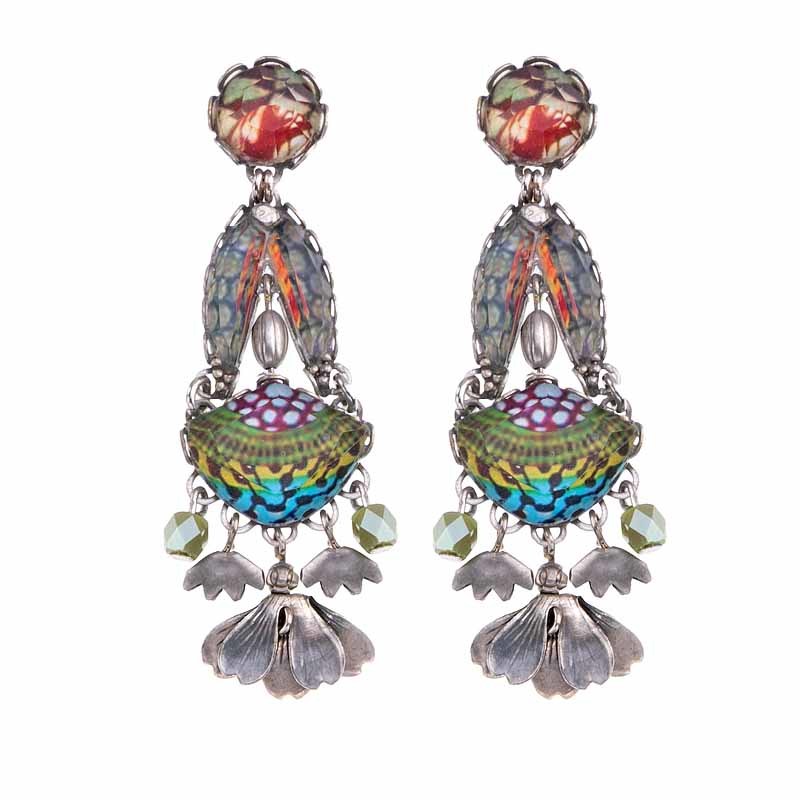 The brilliant colors of this embellishment will catch anyone's eyes! Order these Moonlight Daydream Seattle Earrings for someone to show off.
12. Ayala Bar Moonlight Daydream Los Angeles Earrings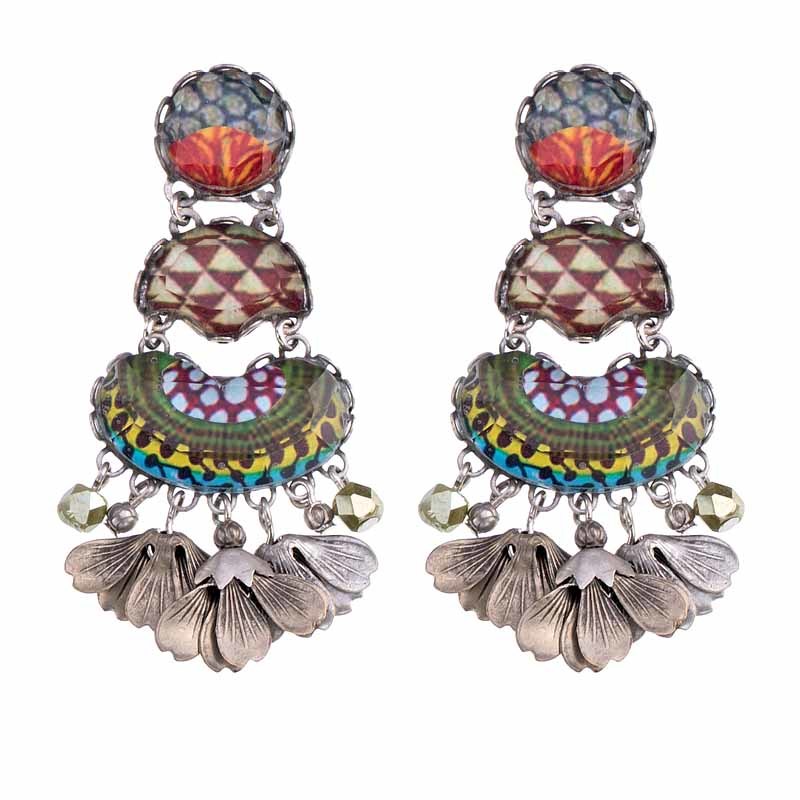 These shimmering dangling earrings will make for a great surprise for someone for a friend or family member that loves to accessorize.
13. Ayala Bar Blue Castle French Wire Earrings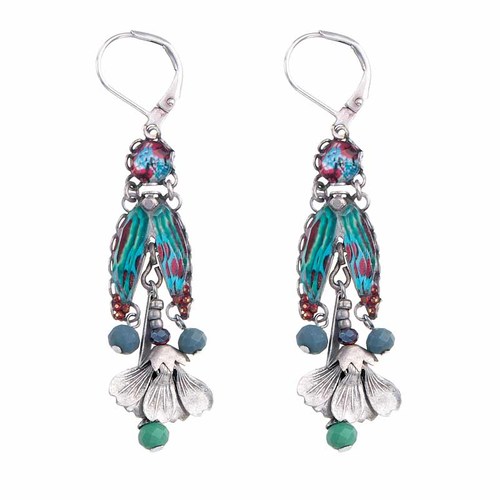 This turquoise and flower beauty is waiting to be added to your cart! The beaded accessory would make a great surprise under the tree!
14. Ayala Bar Sgt Pepper Bracelet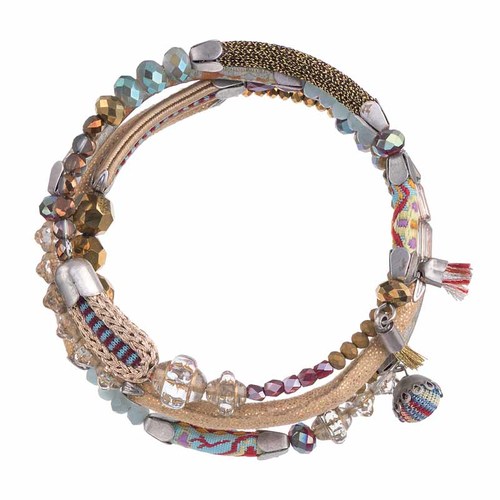 The fine golden and sandy yellow detailing on this handcrafted piece will have people staring. So purchase this fashionable wrap bracelet for someone you love!
15. Ayala Bar Tapestry Delight Frozen Petals Earrings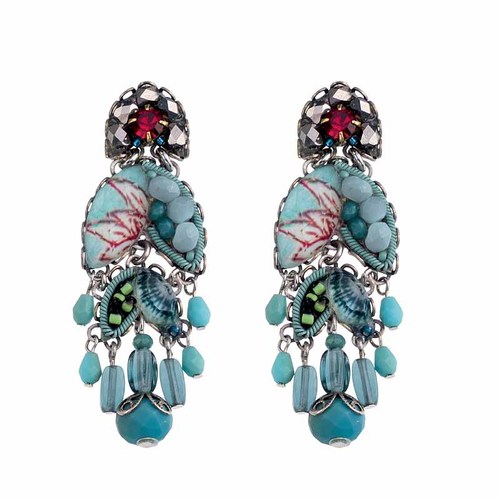 The playful blue in this piece adds a pop of color to your style. It also allows to mix and match different pieces. Put this under the tree this season!
16. Ayala Bar Tapestry Delight Icy Lake Earrings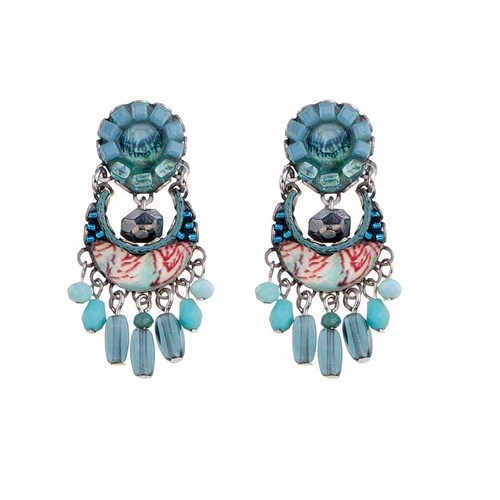 Order this beaded work of art to stun someone special during the holidays. The flattering details and colors on this accessory will add a gorgeous glow to any outfit.
17. Ayala Bar Sgt Pepper Jaguar Earrings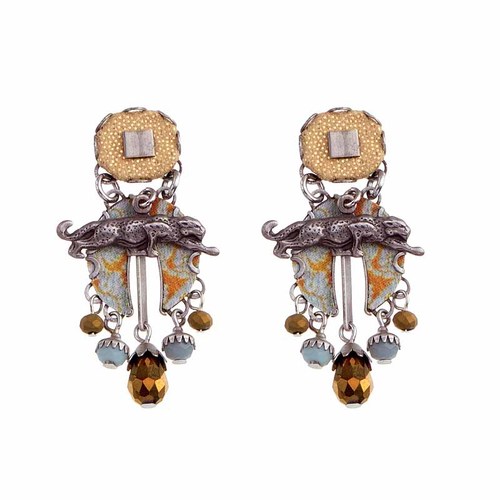 The warm tones on these earrings definitely remind us of how cozy this season can be. Remind someone by giving this to them for the holidays!
18. Ayala Bar Green River Crescent Moon Earrings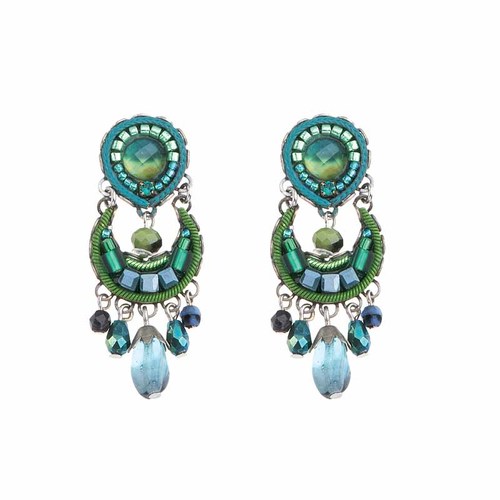 Add a touch of nature-inspired accessories by gifting someone these earrings. The emerald green beads on this piece will add a pop of color to anyone's outfit.
19. Ayala Bar Green River Delicate Rapids Necklace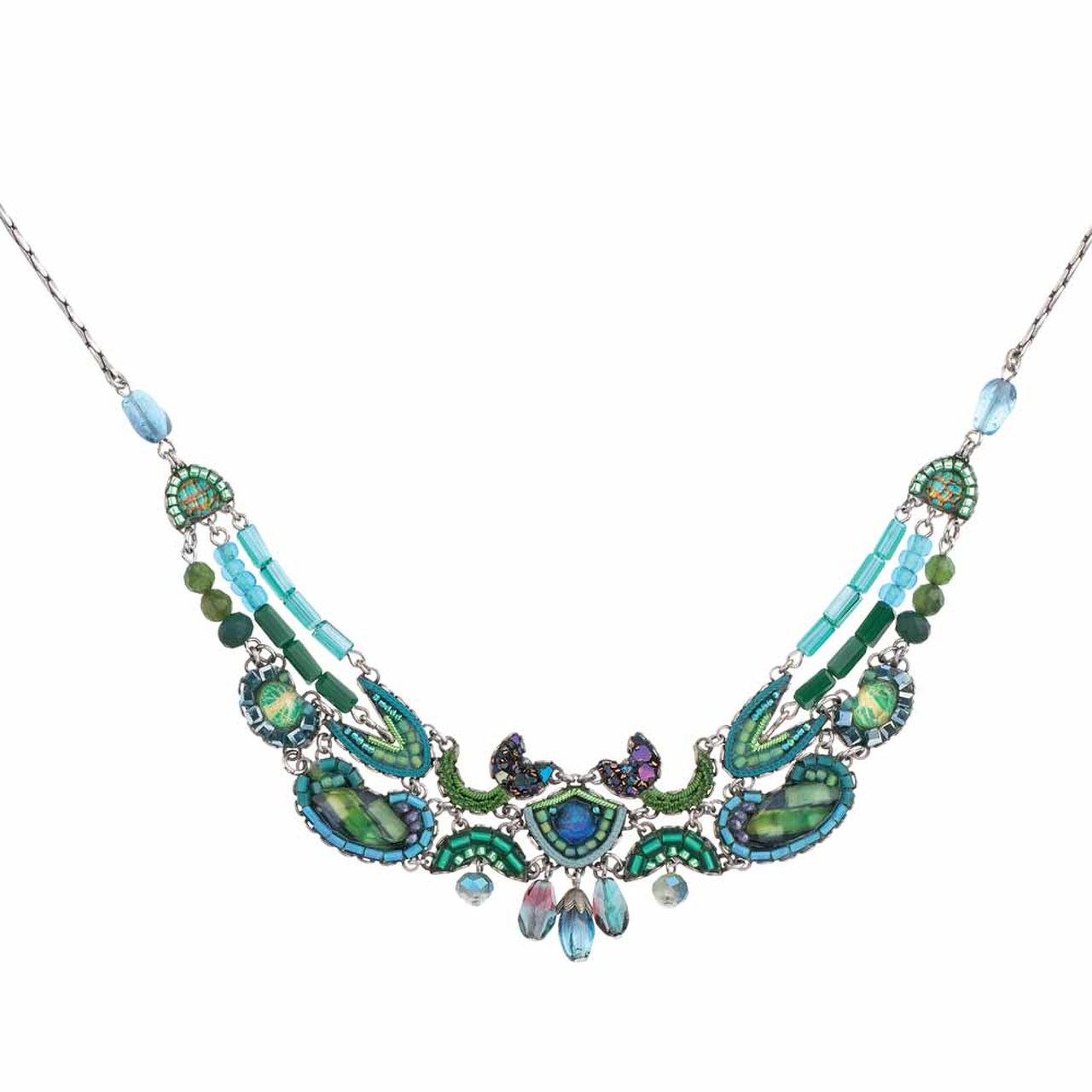 This necklace is a statement piece on its own with its deep and emerald greens. So give this to someone with a simple style to make their looks bolder than ever!
To find all of these jewelry pieces go to settygallery.com