The new collection features several unique new styles. Keep reading to find out more…
The Ayala Bar Spring Summer 2022 collection consists of pieces that are unique and simple to detailed and stylish pieces that will go with any outfit! Be sure to check out Ayala Bar Whirlpool , Tadpole, Sunflower Sombrero, Orion - these are just a few of the unique styles in this collection.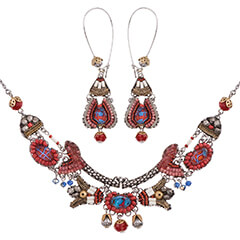 A whirlpool of emotions, this collection by Ayala Bar is like a sip of red wine. It makes us feel like everyday is filled with happiness, laughter, fond memories, warmth and confidence. The beauty of whirlpool is that it can go from casual to office wear (or zoom!) to the drinks after.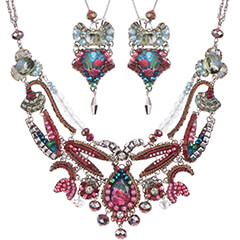 For the tea party enthusiast, the Tadpole collection by Ayala Bar is a graceful fusion of hibiscus pinks and leafy greens. Coordinate with a scone, mismatched china, a white cocktail dress and secret garden and be prepared to exude elegance and charm.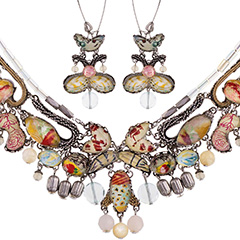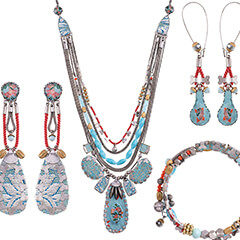 Hope you didn't forget to bring your sunscreen and your camera because Sombrero is like an island vacation (we didn't forget the hat!).The light blue paired with a pop of tangerine shines a subtle, yet sophisticated allure.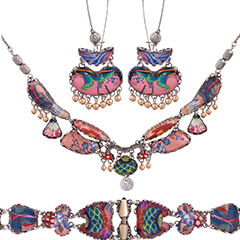 Orion is a kaleidoscope of dreams in the making. The lovely pearls, the Japanese cherry blossoms, and the modern splashes of colors on intricate glass beads bring out the free spirit and adventurous side of us. Dress up or dress down and enjoy the ride!
About the artist: Ayala Bar is an Israeli artist who finds her inspiration through the materials rather than a meaning behind the piece as a whole. Ayala Bar also uses her family background as a source of inspiration when creating unique and stylish pieces.