We are so excited to introduce the new Anat Collection! Designer Anat Perez has seven different collections which are all unique, stylish, and jaw-dropping jewelry pieces. Anat has always been involved in the world of fashion by her family with a primary focus of art which helps express her identity as well as channel her artistic talents to the people.
Boho Bling Collection
We are here to show you some of our favorite, fabulous pieces from the Boho Bling collection.
Sometimes people try to live in the future, but with this beautiful Swarovski crystal ring you will learn to live in the moment.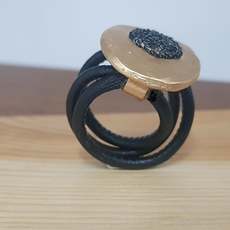 Gold linked pieces are trending in the fashion news. Treat yourself to the Anat Gold Sovereign Necklace and be in the loop of hot fashion pieces.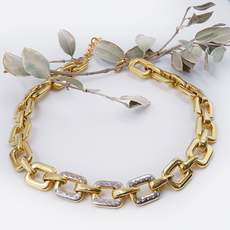 Date night coming up? Pair these gold Inner circle earrings with your new dress and call it a night.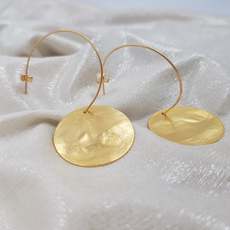 Classic Floral Collection
Dress to impress with our Blue Crystal Shabby Chic bracelet. This gorgeous ocean blue will catch anyone's eye .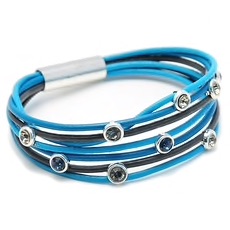 Imagine this: You are running around a field of daisies living your best life in these beautiful, shiny Green Brilliance earrings. What could go wrong? Shop our Classical Floral Collection, Anat Collection.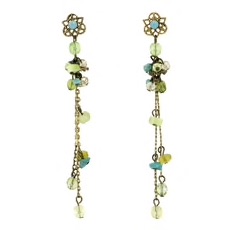 Step out of your comfort zone and throw these colorful blue and purple Anat earrings on with your everyday outfit. Feel confident, unique, and stylish with these beauties.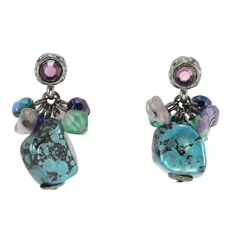 Minimalist Collection
Hoop earrings are making a comeback. Fit-in style with our simple but cute Anat Cycle of Life earrings.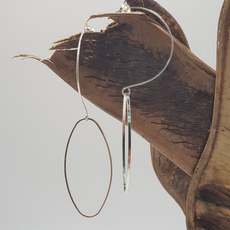 Quarantine may make your days gloomy, but do not worry because happier days are arriving especially when these gold Anat Happy Days earrings are yours!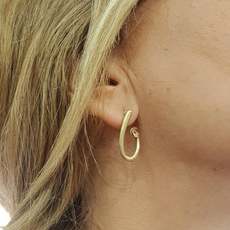 Natural Electric Collection
Some people may say pearls are out-dated, but here at Setty Gallery they are making a comeback in the fashion world. Throw on our Natural Electric pearls and call it a glamorous outfit!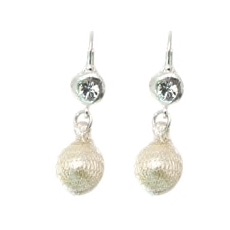 A woman needs ropes and ropes of beads. Our wrapped beads necklace is stellar arm candy for all!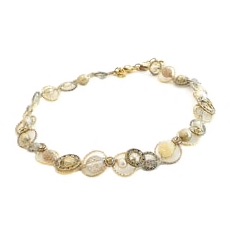 True Love Round Motion Bracelet
This gorgeous True Love Round Motion gold bracelet is part of our Natural Electric Collection. This bracelet is so elegant with a pop of green turquoise Italian mesh woven around the gold metal chains.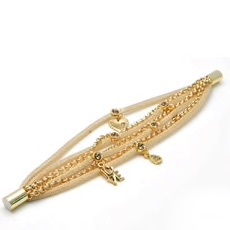 Urban Chic Collection
This colorful orange-red leather bracelet features two rows of a gradient of red and yellow Swarovski crystals woven together. Pair with your white t-shirt and favorite jeans for the perfect finish.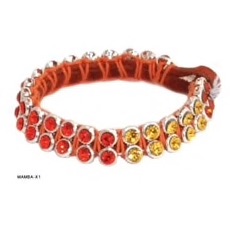 In a rush to find the perfect outfit? Well, do not feel stressed when it comes to finding the perfect jewelry to match because these gold Urban Chic earrings will match anything.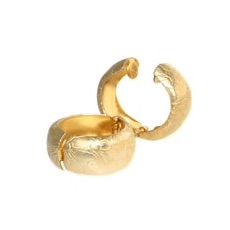 Vintage Look Collection
All linked up. This gold handcrafted necklace is a linked chain with a gold coin pendant. This is a perfect gift for her on all occasions. Treat your loved one today!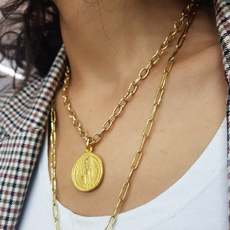 Hang up and hang out. Stay awhile with our lovely Stay Awhile earrings from the Vintage Look Collection. Our magnificent Stay Awhile earrings are made with dainty silver Swarovski crystal balls.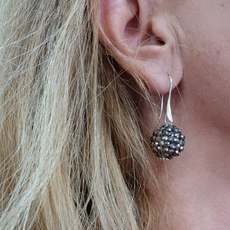 Vintage Vogue Collection
Love is in the air tonight. Surprise your loved one with our long heart shaped pendant filled with a natural stone necklace. She will LOVE it, no doubt!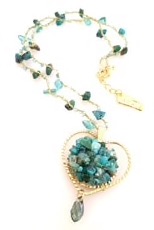 The detail on our Nuevo Glam earrings is jaw-dropping. Take a closer look for yourself! These drop earrings feature a crystal framed with wound sterling silver, Italian mesh, and gold metal snake chain.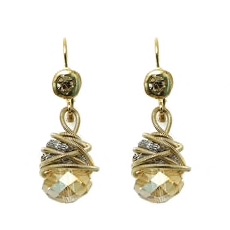 There are so many different options within each of our Anat Collections. Anat's Collections range from sophisticated to romantic, meaning there is a piece of jewelry for everyone's taste. Find a piece for Her and make her feel special!