Browse Nava Zahavi
Shop for Nava Zahavi items today! These gorgrous pieces speak of ancient history yet maintain a contemporary look. Nava Zahavi travels the world to and gathers inpiration and experience for her designs. Her necklaces, earrings, rings, and bracelets are all handmade with care.
Sterling Silver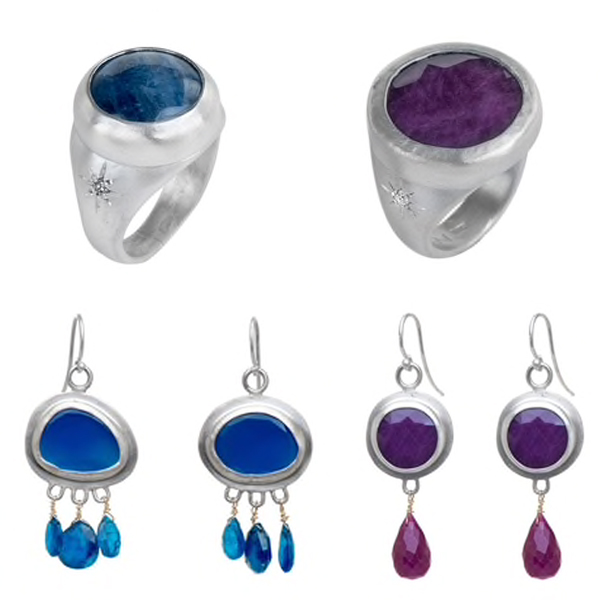 A Silver Look. Take a moment to browse the Nava Zahavi Sterling Silver Collection today. The rings have a 0.06ct dimond embedded into the side while the earrings dangle gems at their ends. The pieces are handcrafted with sterling silver 1000 and are unique to the crafter's touch.
24K Gold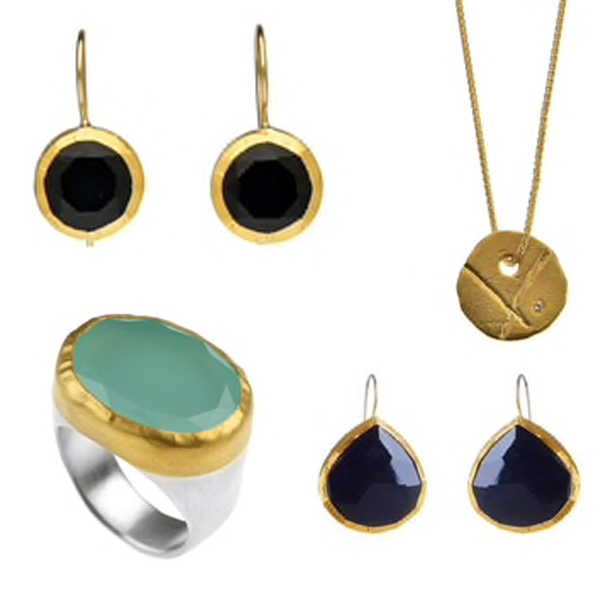 A Golden Look. Take advantage of the contemporary style offered by the Nava Zahavi Sub-Collections: Gold Rings, Gemstone Earrings, Gemstone and Gold Necklaces, and more! Each design includes a beautiful presentation of the 24K Gold on a uniquly designed piece.