Setty Gallery is a handmade jewelry concierge featuring premier international designers such as Ayala Bar, Michal Golan, Michal Negrin, Nava Zahavi, and more.
In her new desert sunset collection, Ayala Bar adds a splash of color to make you pop in any occasion. Her fresh approach to substance and material weaves fabric and glass in a simply unique way.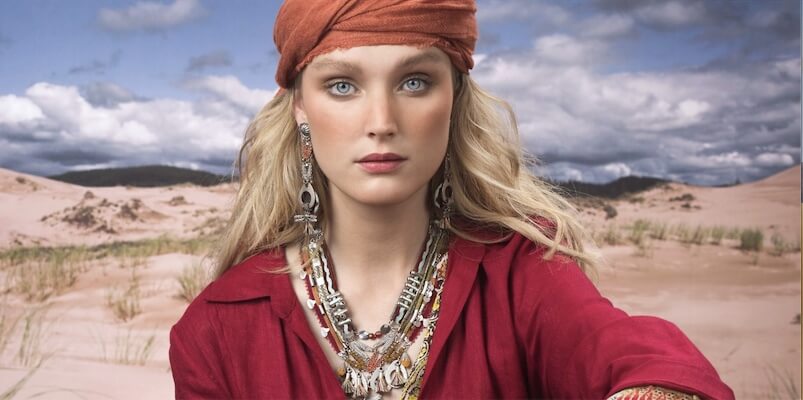 The Ayala Bar Fall 2019 Collection features four collections within: the classic collection, the hip collection, the radiance collection, and the astral collection.
Classic
The Ayala Bar 2019 classic collection is a blend of glass beads, Swarovski crystals, and mineral stones inspired by artifacts and places around the world.
Ayala Bar Magic Blue Star Necklace
The blue and gold in this gorgeous Ayala Bar Necklace complement each other, creating a look that would fit great with a simple fall dress!
Hip
The hip collection is made with colorful handmade fabric and beads is sophisticated yet whimsical, perfect for those who seek a boho style, unexpected twist in their everyday look.
Ayala Bar Sgt Pepper Wrap Bracelet
Feeling wild? This handcrafted gold piece will show off your "desert princess" side. Turn heads by matching it with a pair of flowy pants and a cute top!
Radiance
The radiance collection features kaleidoscope prints embedded in glass, boasting a timeless and elegant allure.
Ayala Bar Frozen Petals Earrings
Mix and match your blue jeans and white shirt with the Tapestry Delight collection. It's playful blue invites all styles!
Astral Collection
Reach for the stars and the moon with Ayala Bar's newest style, the Astral Collection. With its vibrant pops of color and tapestry of woven patterns, this collection is designed for the trendsetter.
Full of spirit and adventure, the Acrux necklace from the astral collection is a staple for your future travels.
About the artist: Ayala Bar is an internationally recognized designer that blends natural elements, beads, stones, and other mosaics to create standout pieces that tell a story wherever you go.